The Arduino family is perhaps the most impactful set of systems that have hit robotics in a long time. I've used several of them.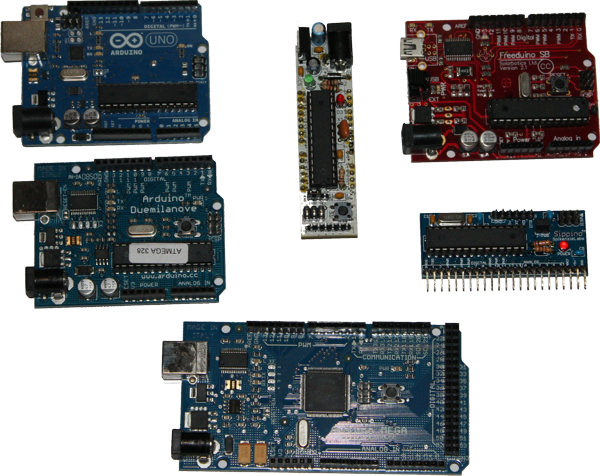 The image above shows the variations you can get when buying an "Arduino compatible" controller. I've used a number and find they are all good representatives of what you can do.
The Uno - Follow-on to Duemilanove
The Uno is the follow on design to the original Duemilanove, it substitutes a 'soft' USB interface with the ATTiny which allows for more customization.